Printing Ink and the Environment

Some printing ink components have the potential to impact the environment. These potentially include the use of bio-derived renewable raw materials, the amount of volatile organic compounds (VOCs) and hazardous air pollutants (HAPs). Read the the real story in the
NAPIM Whitepaper
on ink and the environment.
Also read more about printing ink's effect on substrate compostability in the NAPIM Whitepaper on Printing Ink and Compostability
NAPIM BRC Program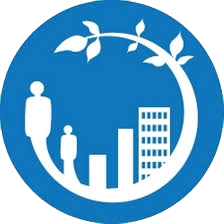 The NAPIM Bio/Renewable Content (BRC) program quantifies the use of bio/renewable resources in printing ink formulations. BRC program participation requires the submission of information detailing the amount of bioderived component in an individual printing ink formulation.
Read more .
Heavy Metals and Ink

The use of metallic pigments in printing ink formulations is a frequent question asked of printing ink manufacturers. Due to health, safety and environmental concerns U.S. ink manufacturers discontinued the use of heavy metal-based pigments in inks more than 20+ years ago.
Read more .